An Experienced Psychiatrist You Can Trust
Providing Reliable Services Since 1999
Dr. Vani Rao, is a psychiatrist with training and expertise in general psychiatry and neuropsychiatry.
Dr. Rao completed her residency in general psychiatry at the Johns Hopkins University and School of Medicine (JHUSOM) in 1999 and served as the Chief Resident during the last year of residency. After completing a fellowship in neuropsychiatry at Hopkins, she joined the faculty in 2000.
She is currently a part-time staff and an Associate Professor in the Department of Psychiatry and Behavioral Sciences at JHUSOM, Baltimore, Maryland.
In April 2013, she was inducted into the Miller Coulson Academy of Clinical Excellence. This honor is given to the physicians who are "committed to teaching excellence and patient care".
Dr. Rao is the Past President of the IndoAmerican Psychiatric Association (IAPA) and currently the Chair of the IAPA Board of Trustees.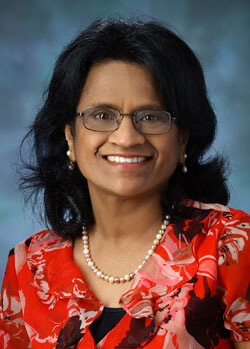 Mental Health Services
Anxiety Disorders
Major Depression
Bipolar Disorder
Schizophrenia
Dementia
Emotional And Behavioral Problems Following Concussion And Other Brain Injuries
Books Published
Mission:
To provide patient-centered high-quality mental health care to patients suffering from emotional, cognitive and behavioral problems.
"A failure is not always a mistake, it may simply be the best one can do under the circumstances. The real mistake is to stop trying."

B.F. Skinner 1904-1990